Craneballs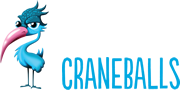 Craneballs are the developers of the game Planet Nomads.
Who are Craneballs?
April 3, 2015 by Daniel
We are Craneballs, a team of 20 youngsters located in Ostrava, a fierce city in the Czech Republic reborn from the ashes of its coal industry heritage. We've been making mobile games as a team since 2009 – our biggest success came with Overkill in 2011, when we reached #1 on iPhone US charts.
Before Craneballs we were gamers. Six years later, after a considerable amount of trial and error, ups and downs, hard work and awesome fun, we are still here, stronger than ever, making our first PC game. The Holy Grail of gaming. 
Why make a sandbox game about surviving on unexplored planets?
The setting of our game (unexplored planets) comes from our never-endending fascination with space. And since Space Engineers has already done a great job simulating space works, we thought it better to land.
Which turned out great. We can create any planet we want! The creative freedom hardly gets any bigger. Just deciding on a color scheme becomes the beginning of a great adventure. Then it's on to materials, climate, weather conditions, all the possible biomes… How many moons? What kind of animals will live there? You almost feel like a god!
But no, as far as we can tell, nobody on the team suffers from a god complex. Just pure and innocent love for sci-fi series like Firefly & Battlestar Galactica, admiration for the diverse mesmerizing worlds of the Star Wars universe and the passion to explore the unexplored.
In this great age of ours, space travel and space colonization will soon become very real. The magical times of the first man on the Moon are coming back, people! And if real-life-Stark Elon Musk can make his dreams come true with SpaceX, we thought we'd join with ours.
Craneballs History.
This is our story
It was made possible by the 3 co-founders, who one day thought `Aah, screw webdesign and logos and newsletters… let's make games.' That was back in 2009. In 2011 Overkill happened, making lots and lots of dollars. Enough that the three friends who started all this could put their feet up high and never work again. But instead, they decided to give purpose to youngsters in their twenties, hand picking every single one and teaching them how to make games. At first we all had very little experience with game making. Craneballs has built enough reputation to attract talents from Bohemia Interactive (ARMA Series) and 2K Czech (Mafia Series). People learned the craft here and grew big enough to land jobs at other renown Czech companies, such as MadFinger Games and Warhorse studios. We have known each other for a very long time now. We all come from different backgrounds, but we share the same passion for games. And it shows. We love working together and we're having fun. We believe the games we make are that better for it.
Since then the original shooter game turned into series, and each new installment was a huge leap forward for us as far as game development goes. While the first Overkill was made completely in 2D, in the second we already had 3D enemies and gun models. Overkill 3 was our biggest game yet – full 3D world, 3rd person shooter, also our first game in Unity. We learned a lot about 3D modeling, did our own character animations in our newly set-up mocap studio. It truly was our biggest game… until now.
This can also be found on the Bloglog found on their website that can be found below